The Western Ghats region of Maharashtra hosts a myriad of destinations to experience the true serenity. Being one of the eight 'hottest hotspots' of biological diversity in the world, it holds the power to make you forget the daily hustle of the modern civilization and the stress that comes with it. However, whenever you search for the places to visit near Pune or Mumbai, the search results are filled with either the most crowded or expensive locations to visit. Having this vast treasure of nature in our backyard, why does a weekend trip have to burn holes in our wallets?
With all the expensive clubs and holiday services trying to convince you that their extravagance will somehow take you closer to nature, why not experience the real deal in the highest value for money service? Well, that is exactly what you get with ThePawnaCamp! The best overnight camping and picnic spot near Pune and Mumbai. You pay only a fraction of the price you are charged with other services and you get to spend a mesmerizing night with your friends and family near the Pawna Lake.
We offer all the makings of a delightful camping experience.
A spacious tent? Check!

Comfortable mattresses and pillows? Check!

Evening snacks? Check!

Barbeque and dinner? Check!

Sports and adventure activities? Check!

Security personnel and basic amenities? Check!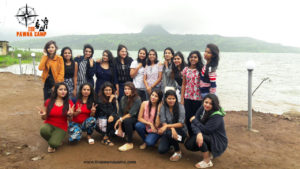 By this point, you might be wondering, "Where is this awesome site and how do I book the camping service?" You will be delighted to know that all or sites are within a short distance from Lonavala and are accessible with all kinds of vehicles! The booking process is handled through our website, where we provide in-depth information about every aspect of our service and multiple payment gateways.
If you need a swift escape from your day-to-day life with the least hassle, give us a chance. For the residents near Pune and Mumbai, our location is accessible without any worries of traffic. We assure that you will leave with a calm mind, joyful memories and a content heart. Once you experience our service and the natural beauty, you will be hooked for sure.